NEIL ARMSTRONG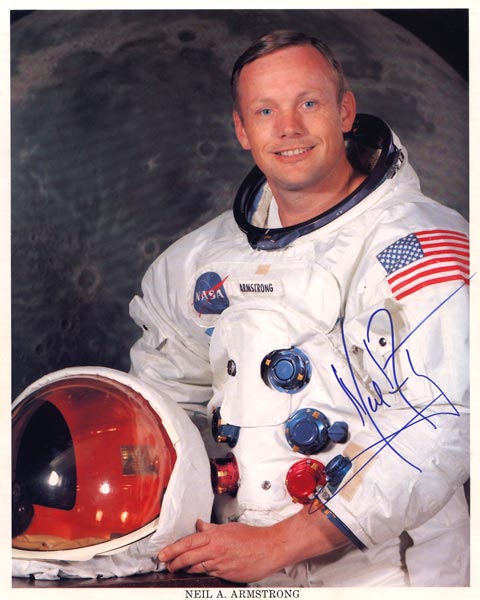 An uninscribed 8*10 signed official portrait in white space suit



---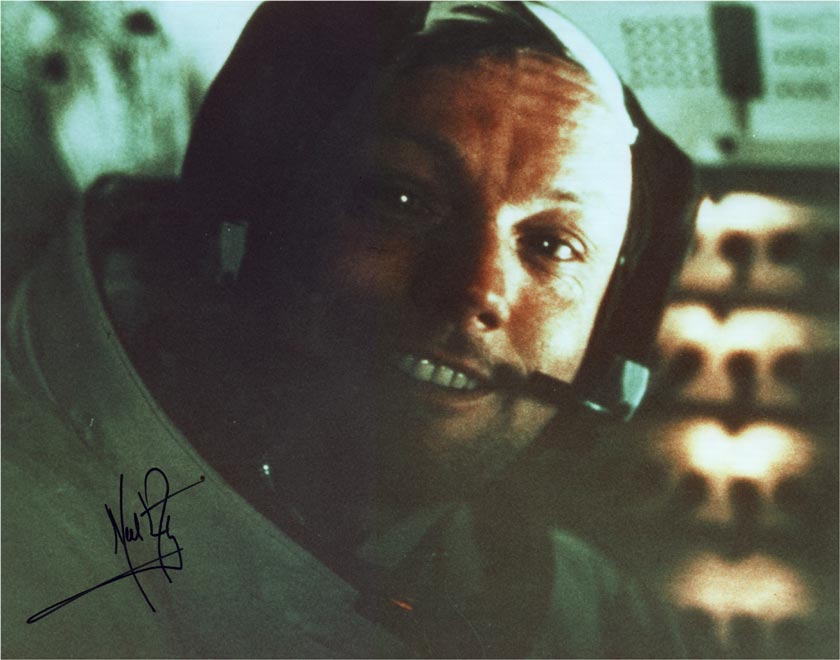 A fantastic 14*11 close up showing Neil in the LEM looking tired but satisfied after walking on the moon



---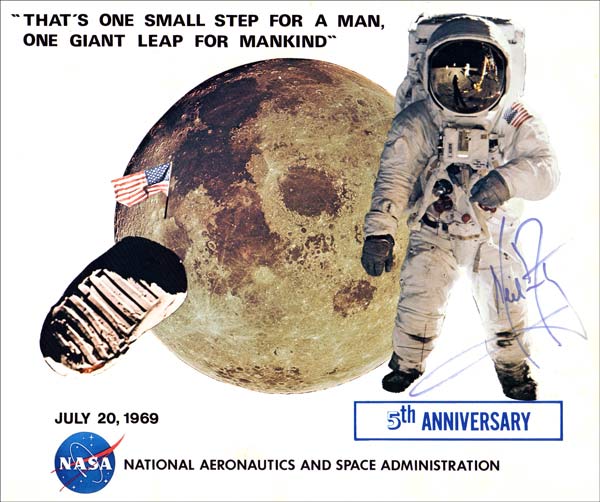 A wonderful montage of classic Apollo 11 images including the 'One small step' quote



---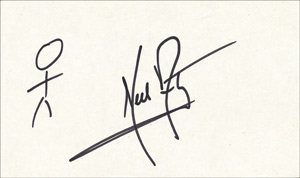 Artwork by the first man on the moon - showing 'first man' (?) 'moon plus 2' (?) - who knows but it's fun to guess!



---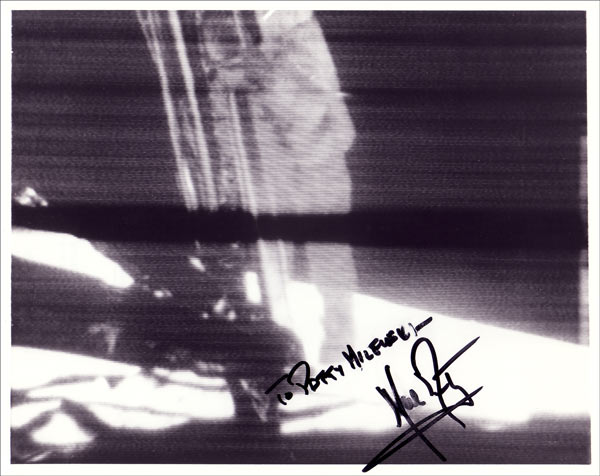 A official NASA 8*10 of the TV picture of Armstrong descending the LEM ladder to the moon's surface



---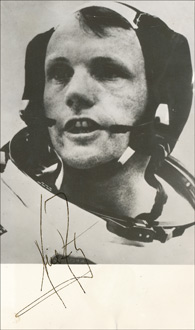 A 3.25*5.5 photo of Armstrong in the Apollo 'snoopy' headset



---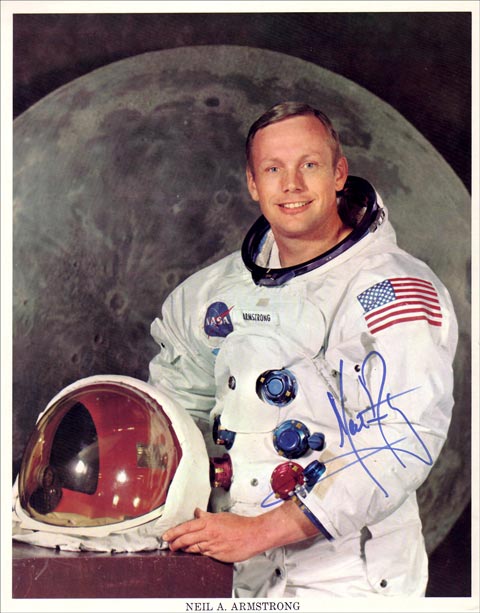 An excellent uninscribed portrait



---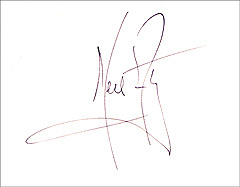 A beautiful classic signature on the title page of the 'To the Moon' book



---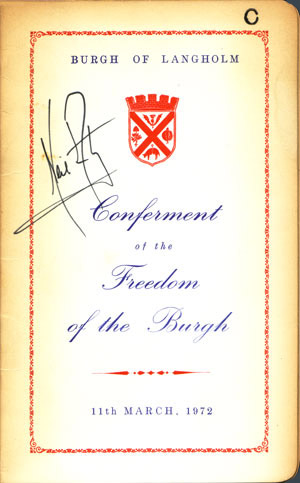 A 5*8 signed programme from the conferring the freedom of the burgh of Langholm upon Neil Armstrong. This small town in the Scottish borders is the traditional seat of the Clan Armstrong and his ancestral home.



---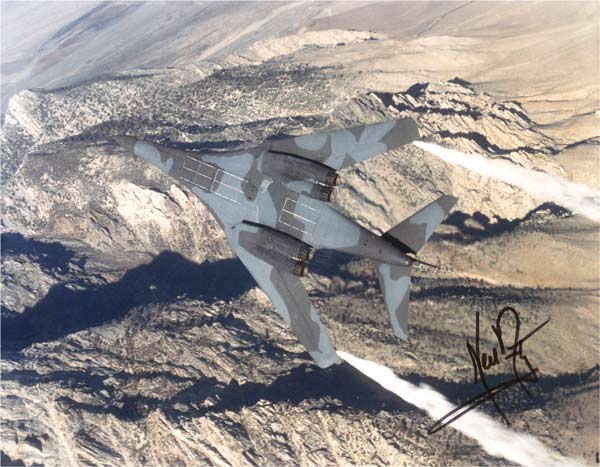 A signed 8*10 showing a B1 bomber in flight



---


A picture of one the first footprints on the moon kindly sent to me by Mr Armstrong himself



---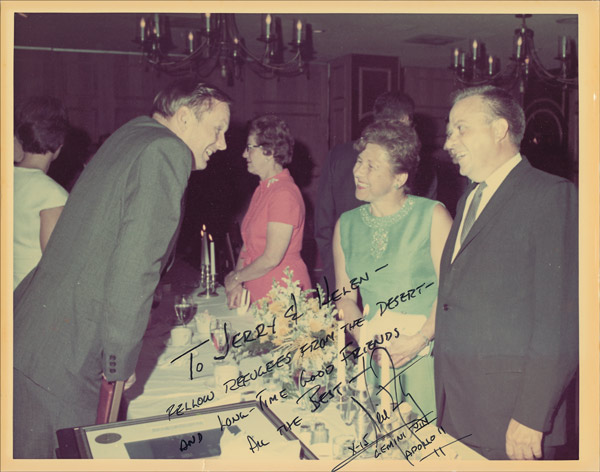 A superb 8*10 with a personal inscription and details of the most notable craft that he flew



---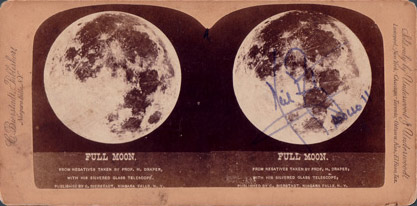 A vintage stereoscopic image of the moon signed by Neil Armstrong with the inscription 'Apollo 11'



---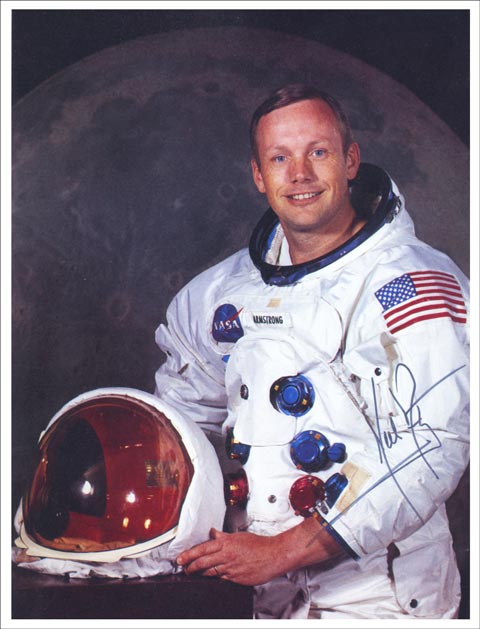 Another signed official Apollo 11 portrait



---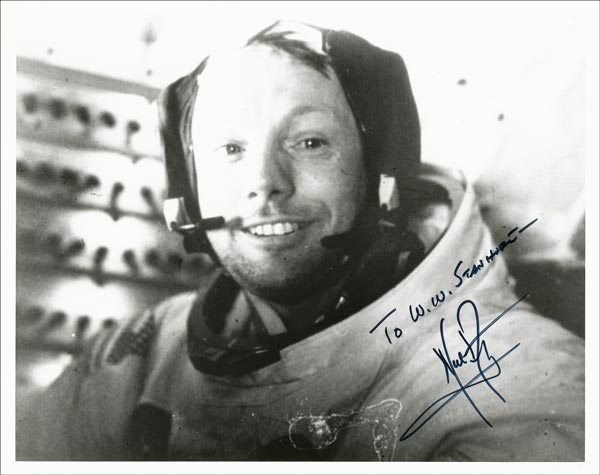 A super black and white 8*10 of Armstrong back in the LEM after his historic moonwalk



---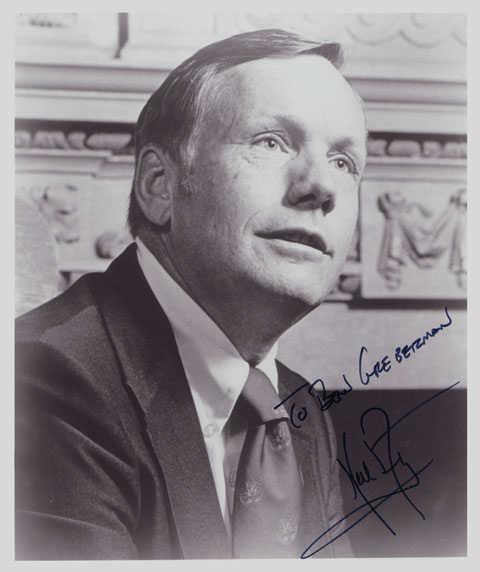 An 8*10 inscribed business suit portrait



---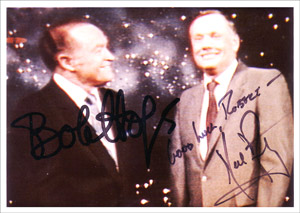 A signed candid 5*3.5 photo of Armstrong with Bob Hope



---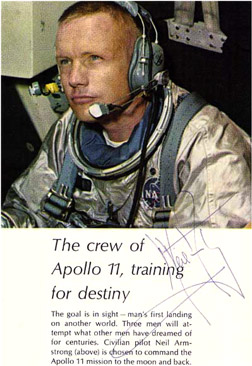 A signed photo from the Time-Life book 'To The Moon'



---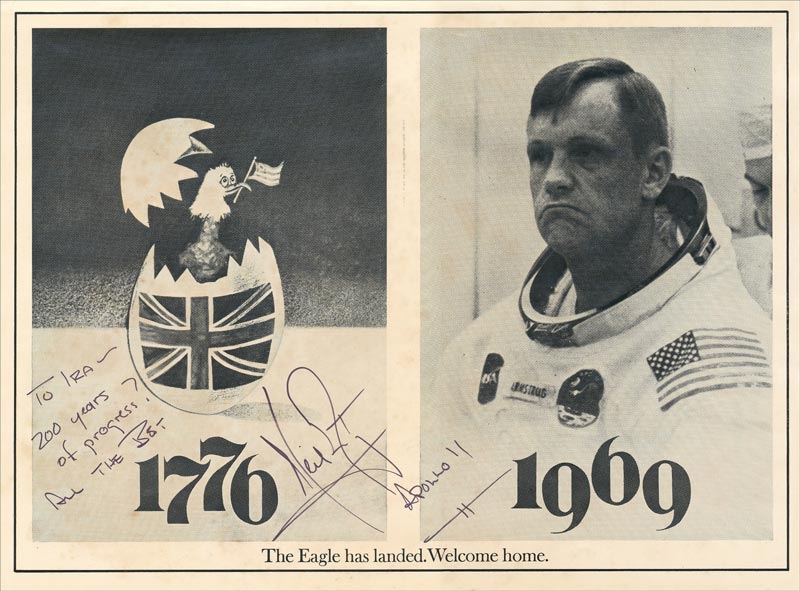 A great humourous cartoon originally from the collection of actress Florence Henderson and inscribed to her husband Ira!



---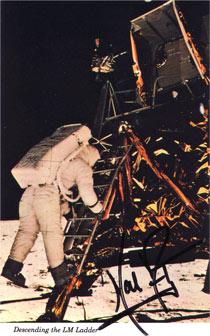 A signed postcard showing Buzz Aldrin descending from the LEM



---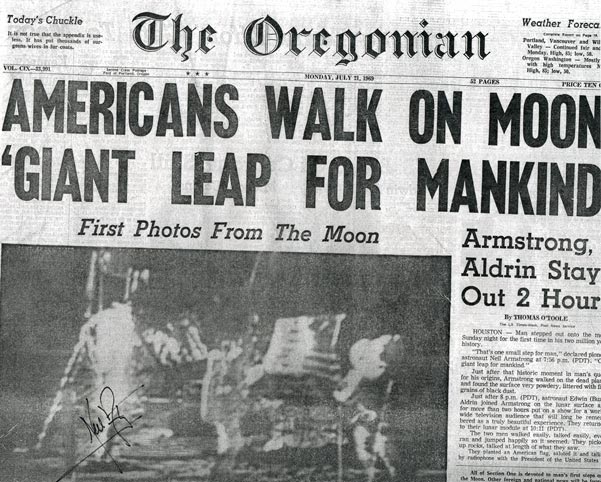 A squint(!) copy of 'The Oregonian' signed by Armstrong



---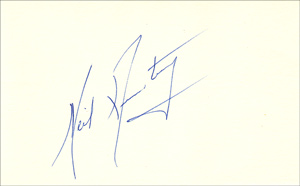 A 5*3 card signed 30th November 1962 showing the 'older' version of Armstrong's signature



---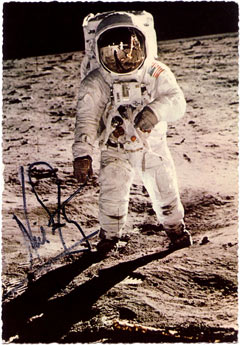 A 4*6 signed postcard showing Buzz Aldrin on the moon's surface



---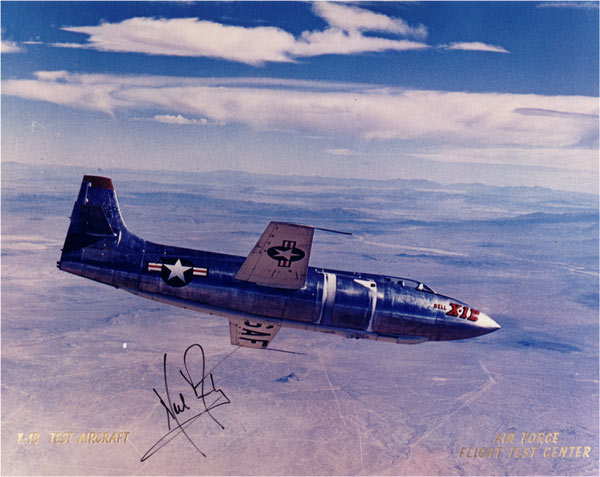 An 8*10 showing an X-1B in flight. Armstrong was the last pilot to fly this fantastic plane



---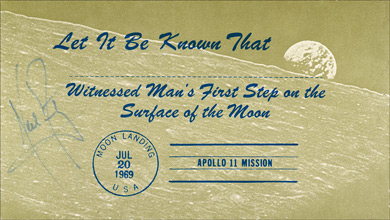 A signed 6.5*3.5 souvenir card attesting to witnessing man's first step on the moon



---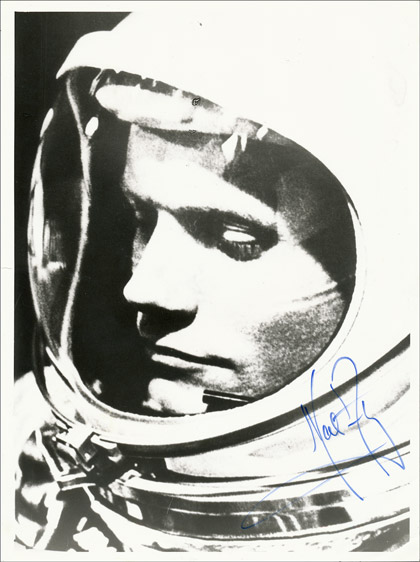 A great shot of Armstrong in his helmet signed in his 'traditional' light blue pen



---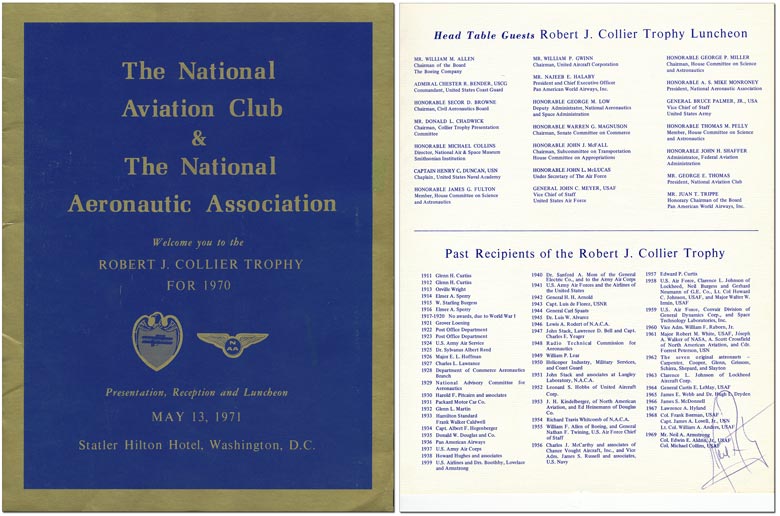 An 11*8.5 program for the 1970 Robert Collier Trophy signed by Armstrong as a part of the winning Apollo 11 crew from the previous year



---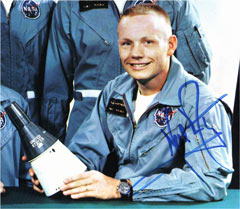 Armstrong posing for the Gemini 8 crew portrait



---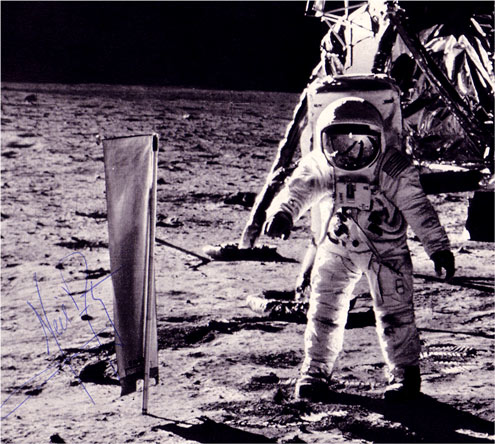 Part of an 8.25*7.25 inch photo of Aldrin in front of the lunar module signed in ballpoint pen



---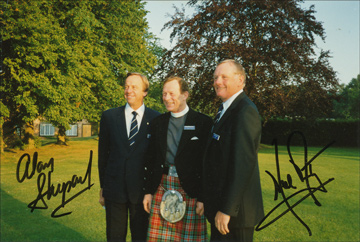 A 6*4 photo showing Armstrong and Shepard posing with the Queen's piper



---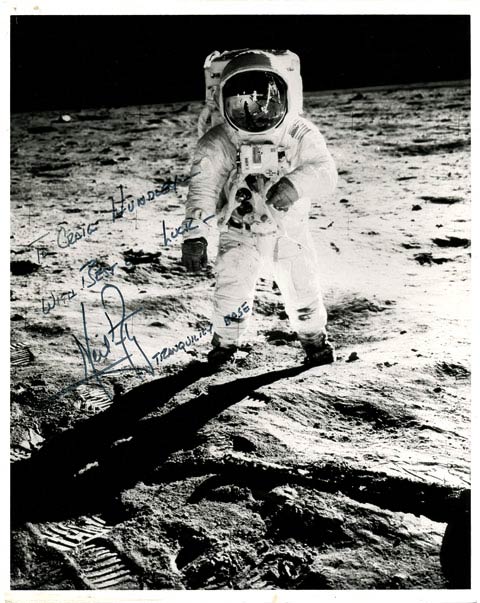 An 8*10 Rockwell news photo signed and inscribed with the addition of 'Tranquility Base'



---



For additional examples of Neil Armstrong's signature please also see my X-15 gallery



---
BUZZ ALDRIN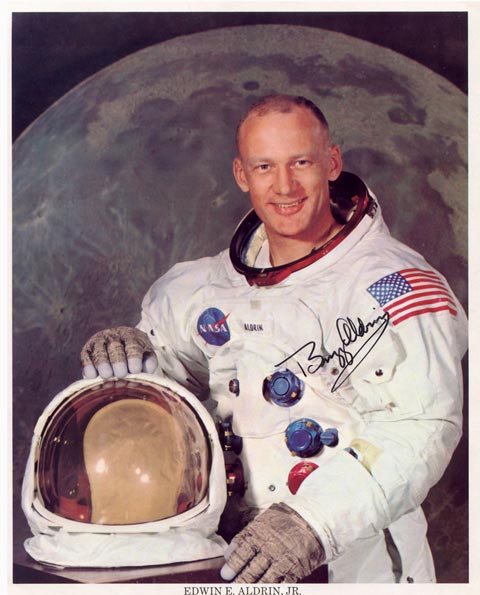 An uninscribed 8*10 signed official portrait in white space suit



---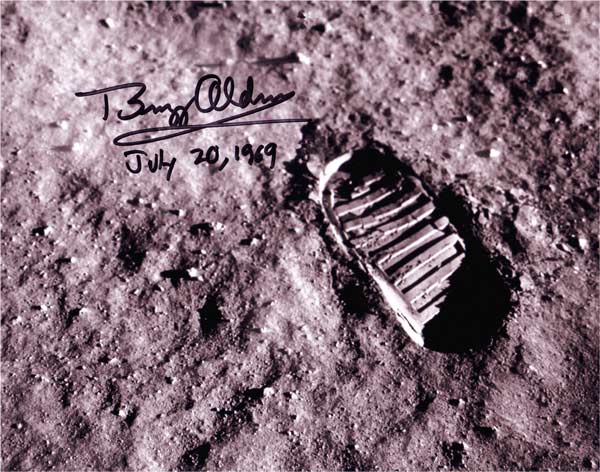 An 8*10 close up of one of the first footprints made on the lunar surface



---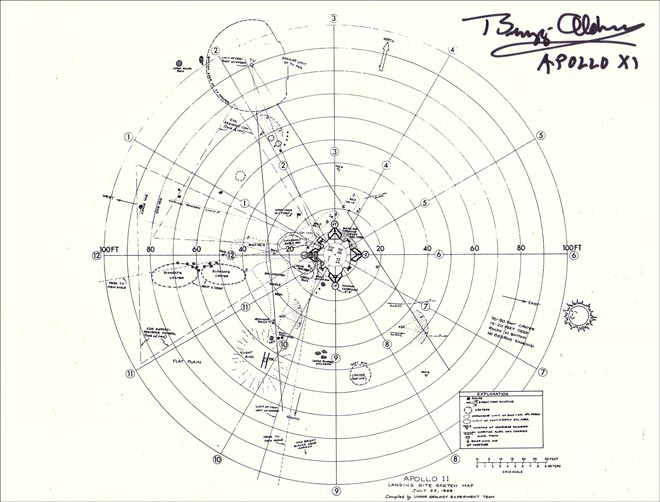 A fascinating 11*8.5 sketch map of the Apollo 11 landing site drawn by the lunar geology team



---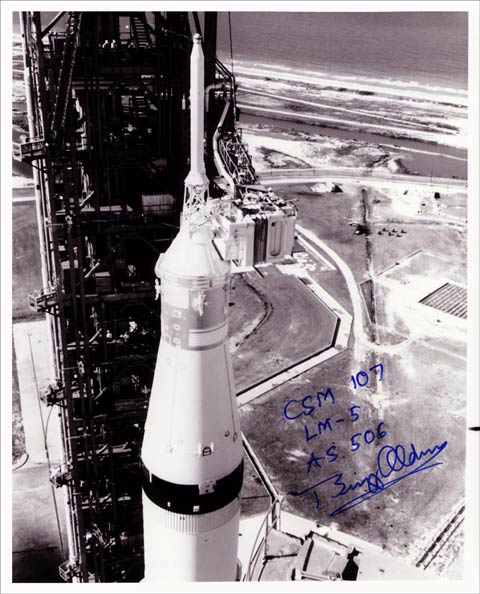 An 8*10 showing the identification numbers of the three Apollo 11 vehicles



---
MICHAEL COLLINS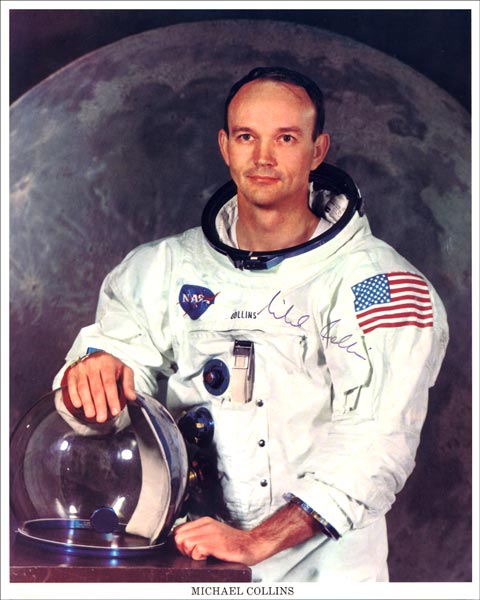 An 8*10 official portrait with full Michael Collins signature



---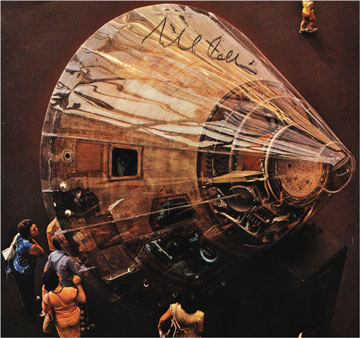 A magazine photo of Columbia having returned safely to earth



---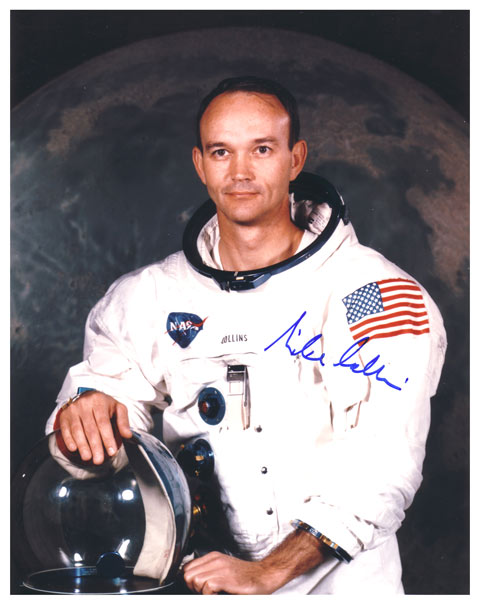 Another 8*10 official portrait