CHINESE PROGRAM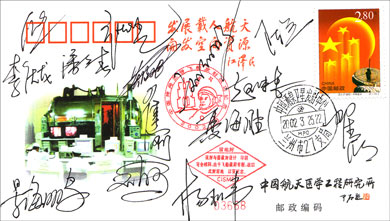 An official unflown 'cosmic Mail' cover issued by the China Institute of Space Medical Engineering on the occasion of the Shenzhou 3 mission, the 3rd test flight of the Shenzhou spacecraft. Postmarked 25th March, 2002 and autographed by all 14 taikonauts. See below for a signature guide for the item.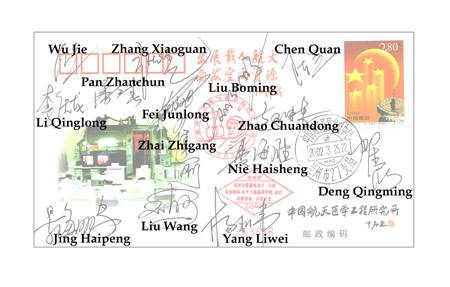 Chinese Taikonauts signature guide.



---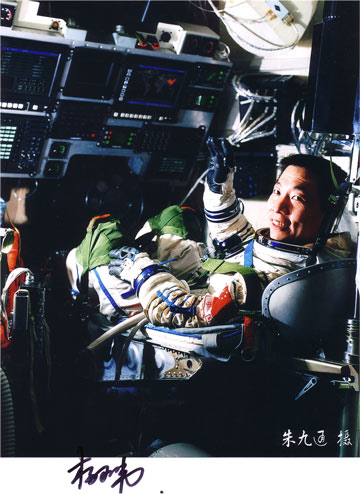 Yang Liwei aboard the Shenzhou spacecraft.



---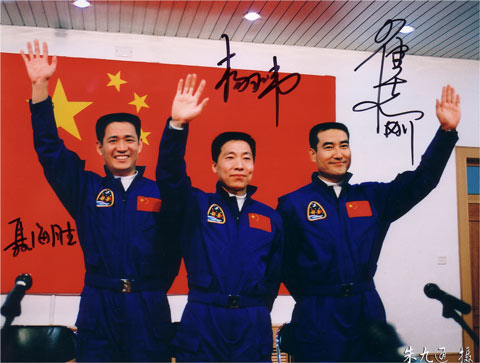 A 8*6 photo signed by Nie Haisheng, Yang Liwei and Zhai Zhigang



---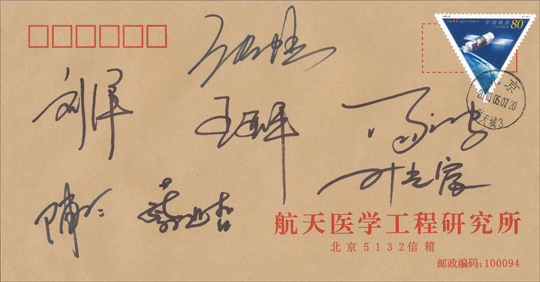 A cover signed by all of the full second group of taikonauts



---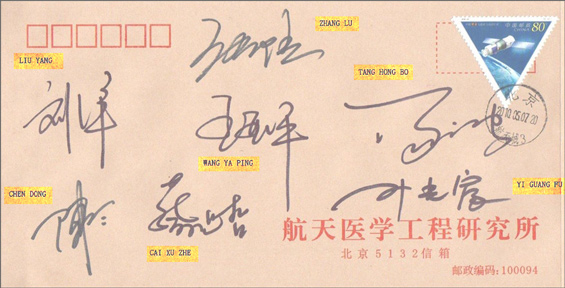 Chinese Taikonauts Group 2 signature guide



---