MORE FLOWN ARTIFACTS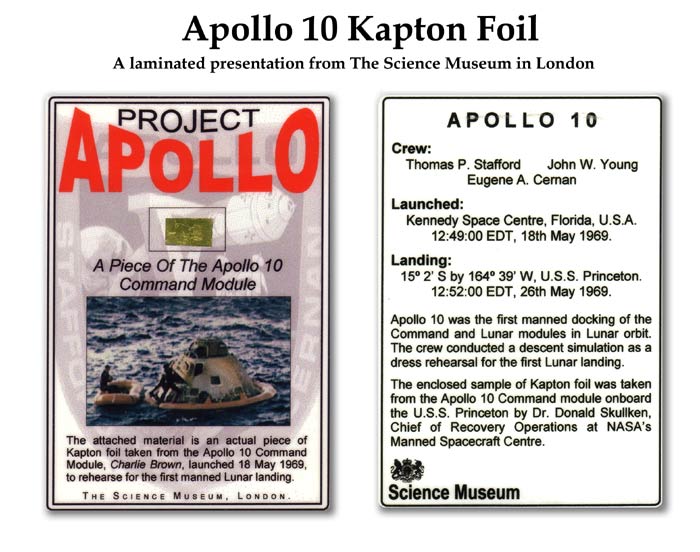 APOLLO 14 LUNAR SURFACE FILM

This 2.2cm swatch of unexposed but processed film was cut from Roll 64, which was used in Alan Shepard's Hasselblad camera on the lunar surface. The swatch is shown here superimposed over one of the actual images taken on that roll of film.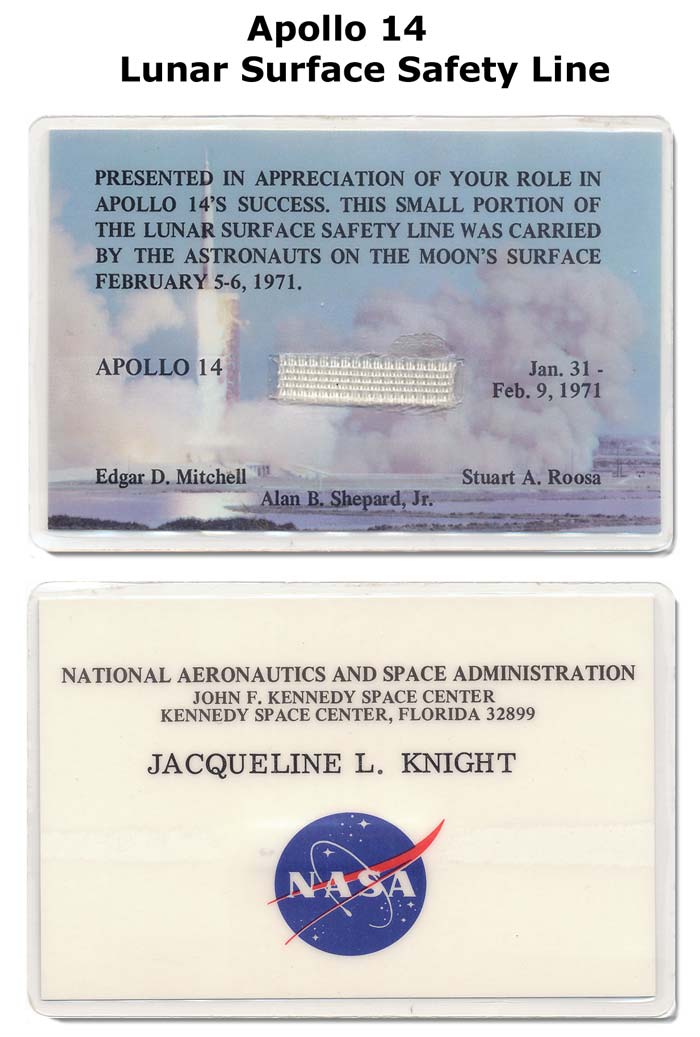 This Spaceflori presentation includes a small swatch of Beta cloth fabric that accompanied Jim Irwin to the surface of the moon.