PERSONALISED ITEMS
The items shown here are some of my favourites. They may not be as valuable as some of the items in other galleries but to me they are absolutely priceless!


This is a montage of photos of the twelve moonwalkers each of which has been inscribed to me.



---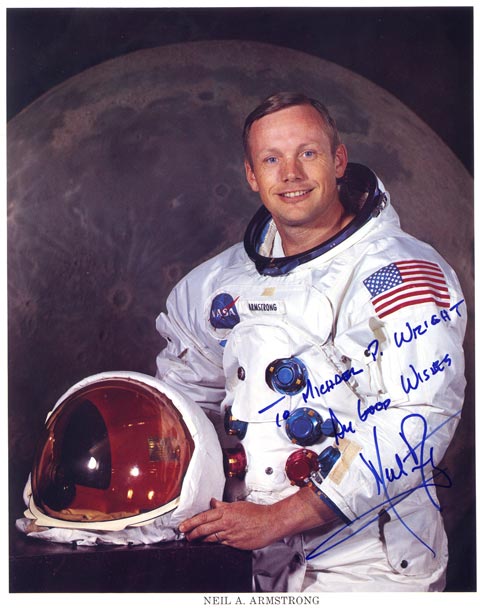 My pride and joy - the first item to be saved if the house ever goes on fire!



---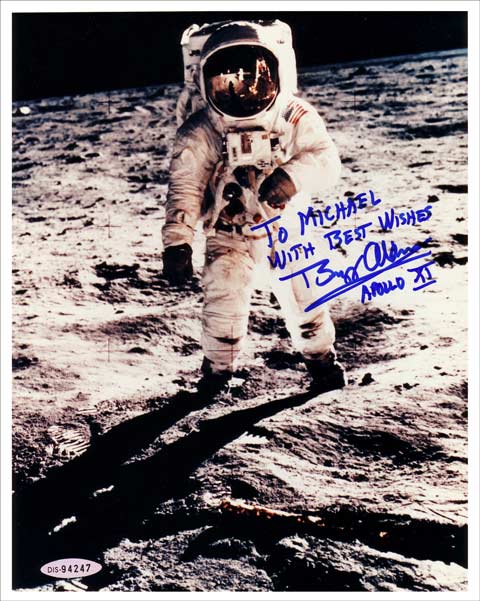 The classic Aldrin visor shot - a great photo!



---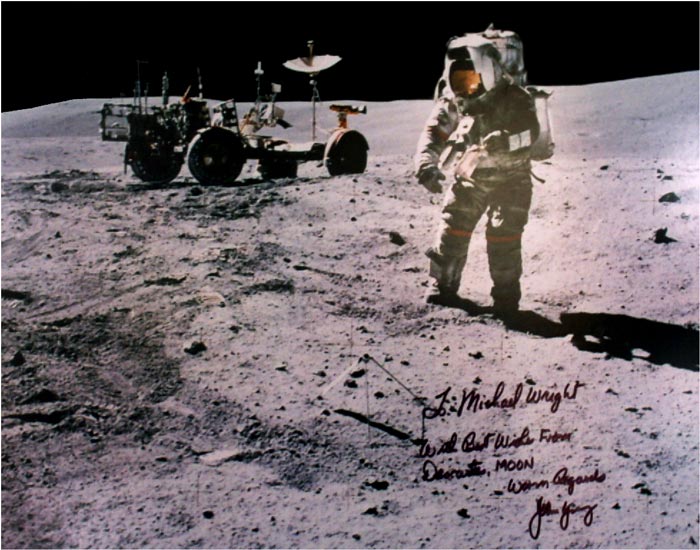 A 16*20 photo with a nice inscription from John Young



---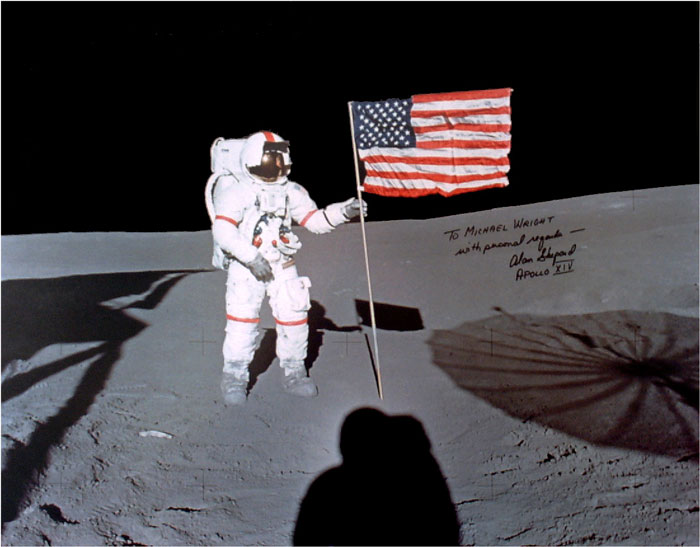 A 16*20 photo of Shepard on the moon



---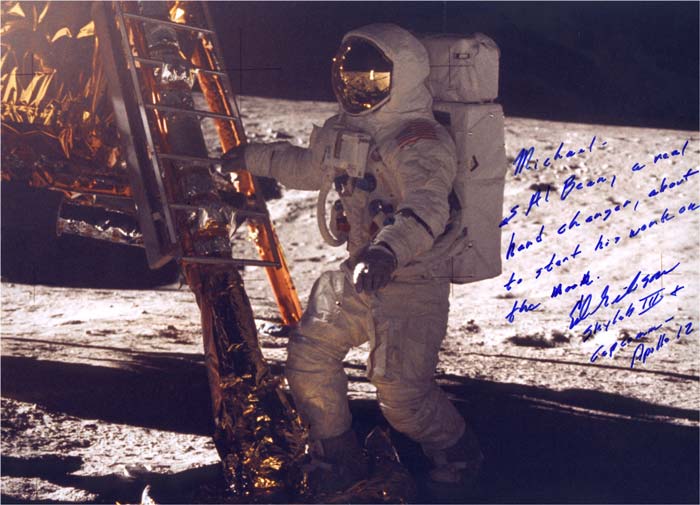 Apollo 12 Cap-com Ed Gibson's thoughts on Alan Bean on a 16*20 photo



---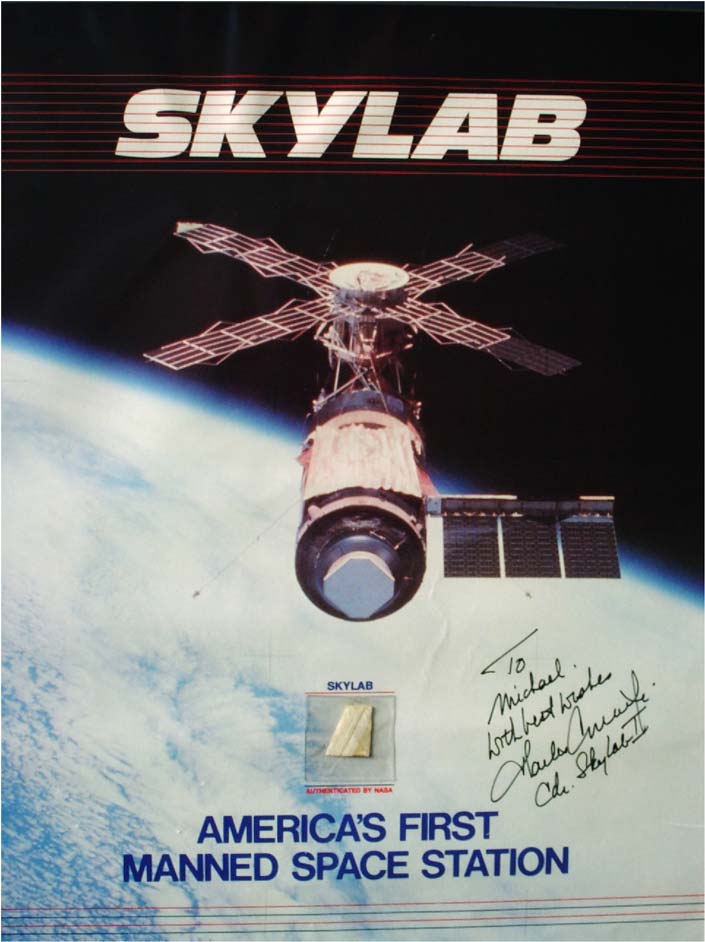 An actual piece of Slylab inscribed to me by Pete Conrad on a 17*22 certificate



---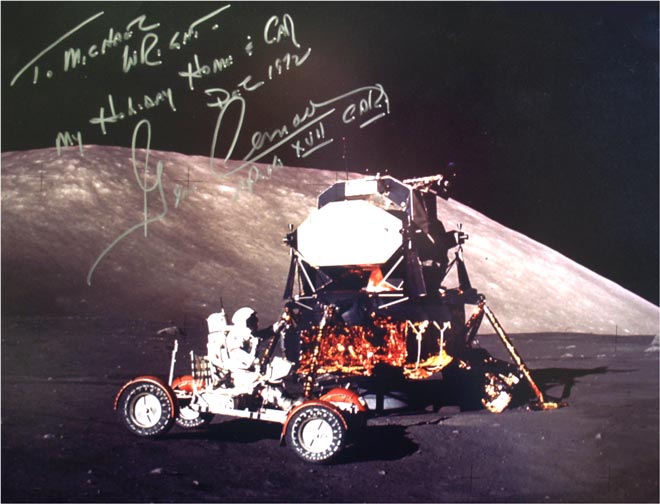 An 11*14 inscribed to me from Gene Cernan showing his 1972 holiday home and car!



---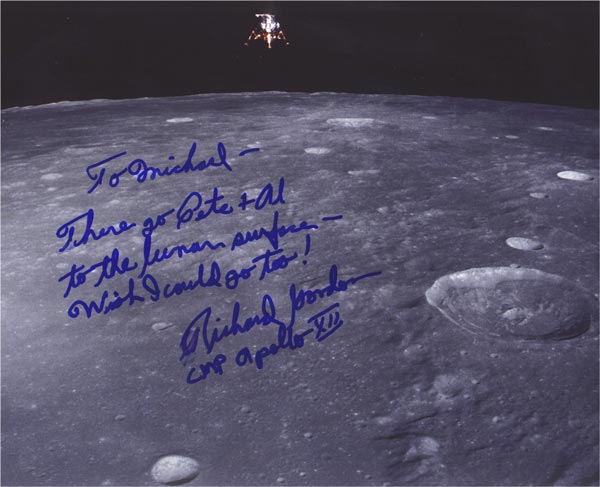 An 8*10 showing Richard Gordons thoughts on Intrepid leaving for the lunar surface



---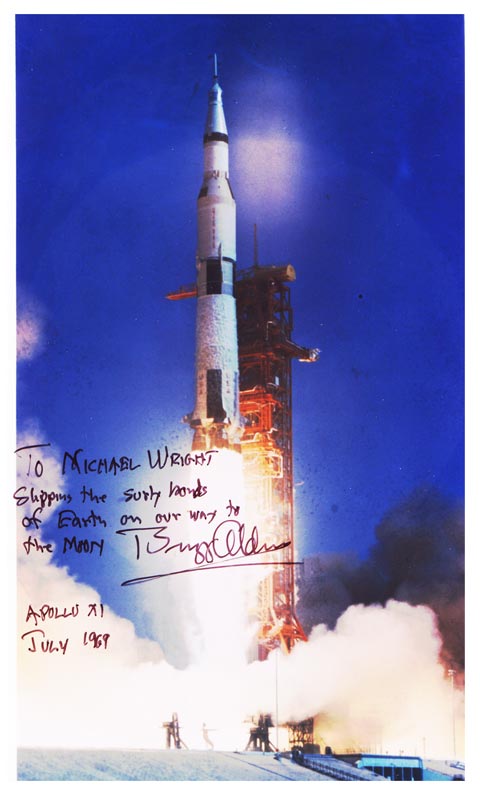 A beautiful inscription from Aldrin about leaving for the moon



---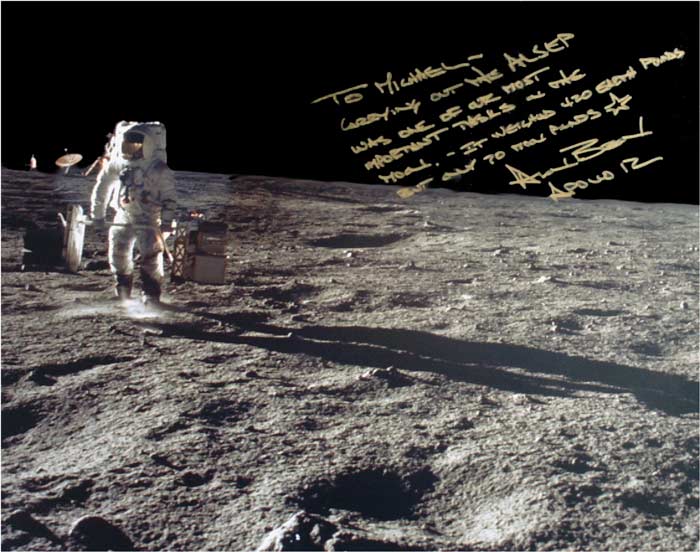 A 16*20 with a typical Alan Bean inscription



---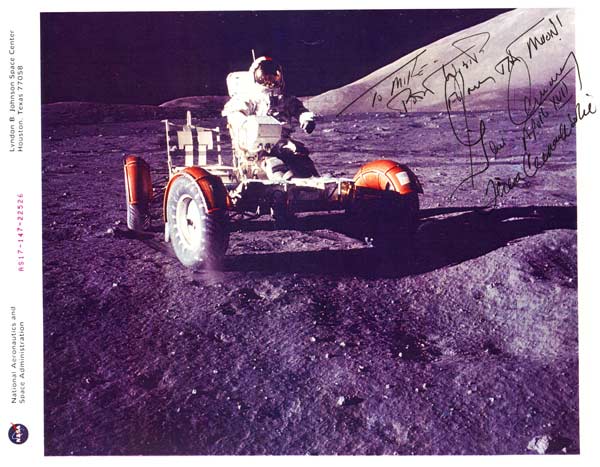 A super photo inscribed to me not only by Gene Cernan but also his daughter Tracy!



---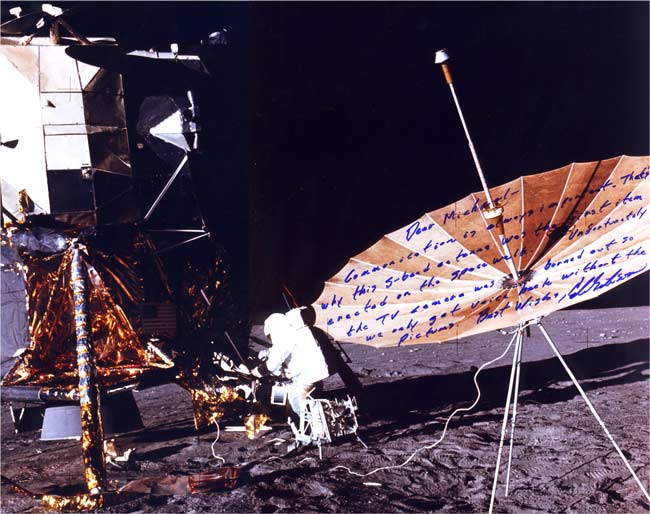 Ed Gibson, an Apollo 12 Cap-com, explaining the importance of good communications and what happened to them on Apollo 12!



---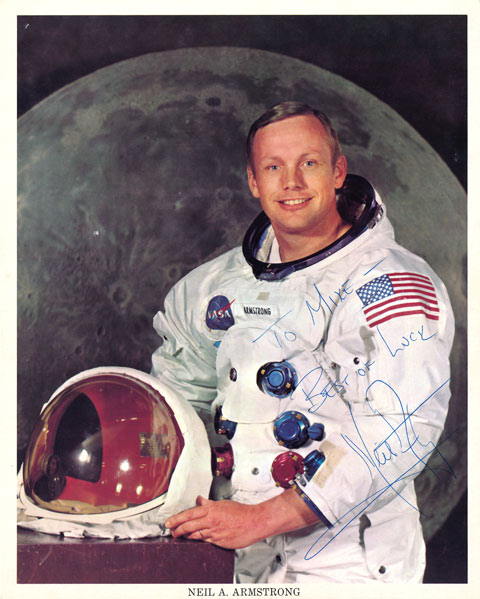 A nicely inscribed 8*10 white spacesuit portrait of Neil Armstrong



---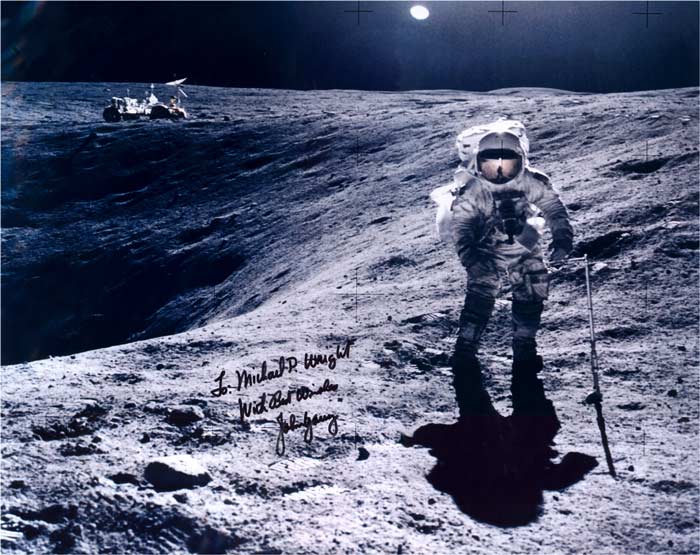 Part of a 16*20 signed by John Young showing Charlie Duke at Plum Crater



---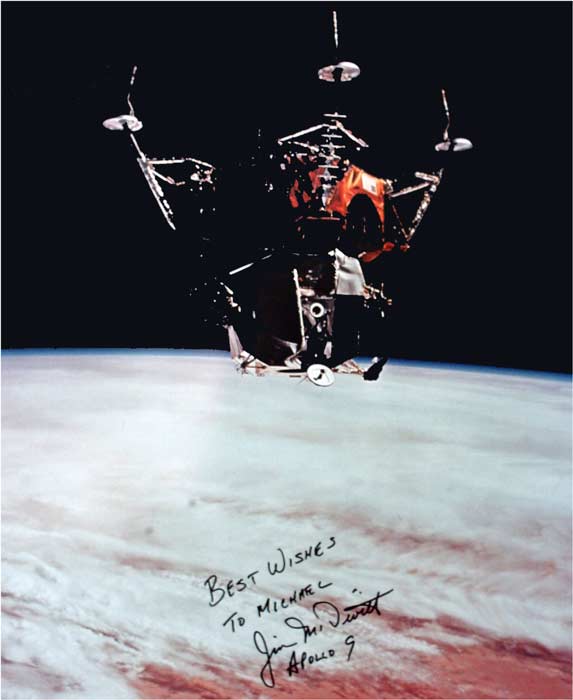 A rare 16*20 McDivitt item (rare because it is inscribed!)



---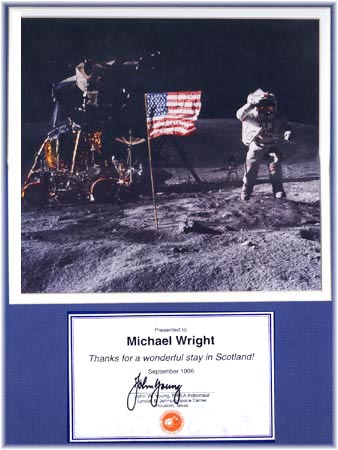 Another favourite - presented to me personally by John Young when he visited Aberdeen in 1996



---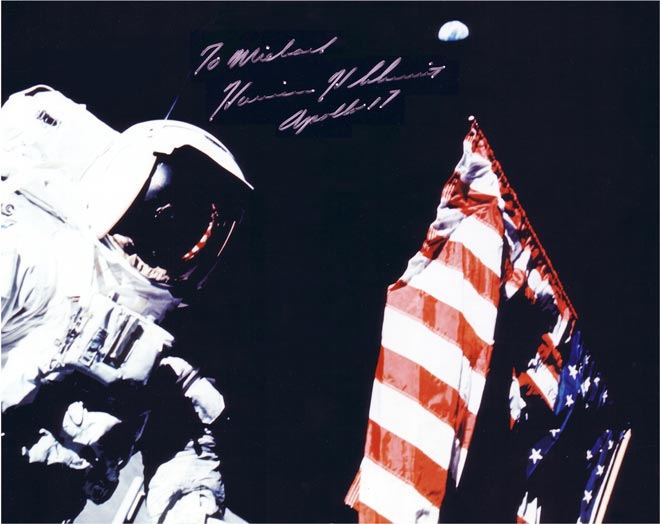 A beautiful 11*14 photo Jack Schmitt taken by Gene Cernan



---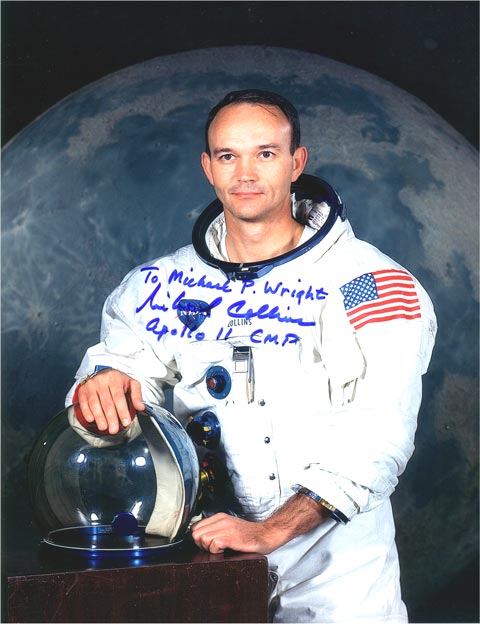 An 8*10 portrait signed to me by Michael Collins



---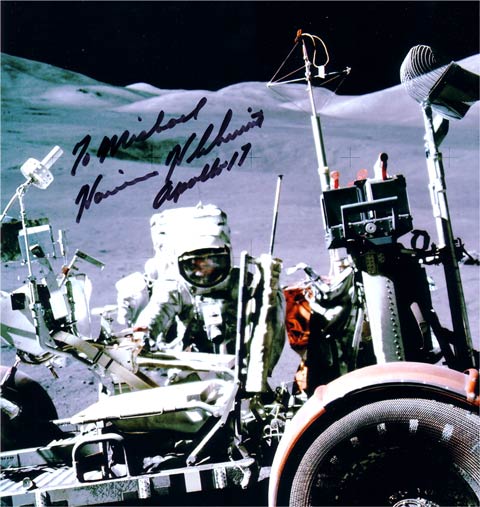 An 8*8 photo showing Jack Schmitt hard at work on the lunar rover



---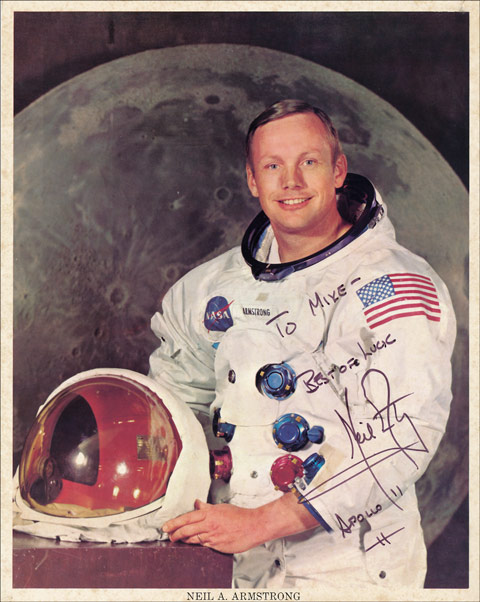 A nicely inscribed Armstrong with Apollo 11 added at the end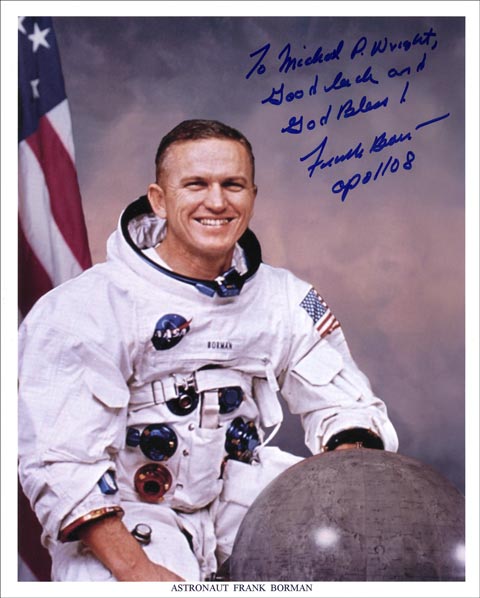 An 8*10 photo with an inspiring personalisation