APOLLO 11 LM LUNAR SURFACE CHECKLIST
FLIGHT NOTES MADE BY BUZZ ALDRIN WHILST ON THE SURFACE OF THE MOON



This Apollo 11 LM Lunar Surface Checklist is a single sheet approximately 5.5x8 inches, being SUR-62 and SUR-63 from the Post EVA section of the checklist. Prior to returning to Lunar orbit these pages were used to confirm the correct positions of the relevant circuit breakers for Panel 11 and Panel 16. The receiving of the updates to SUR-61 is shown in the 'Spacecraft Commentary' below and SUR-62 was particularly important since the switch that armed the ascent engine had been broken and it was vital that Eagle had the correct configuration of these switches in place to ensure a successful lunar launch. The broken switch is discussed in Buzz's supporting leter below.

This checklist was an integral part of mans first exploration of the surface of the moon but what makes it even more special is the fact that it was actually used and annotated by Buzz Aldrin whilst inside the lunar module and played a vital role in the successful completion of such an historic mission.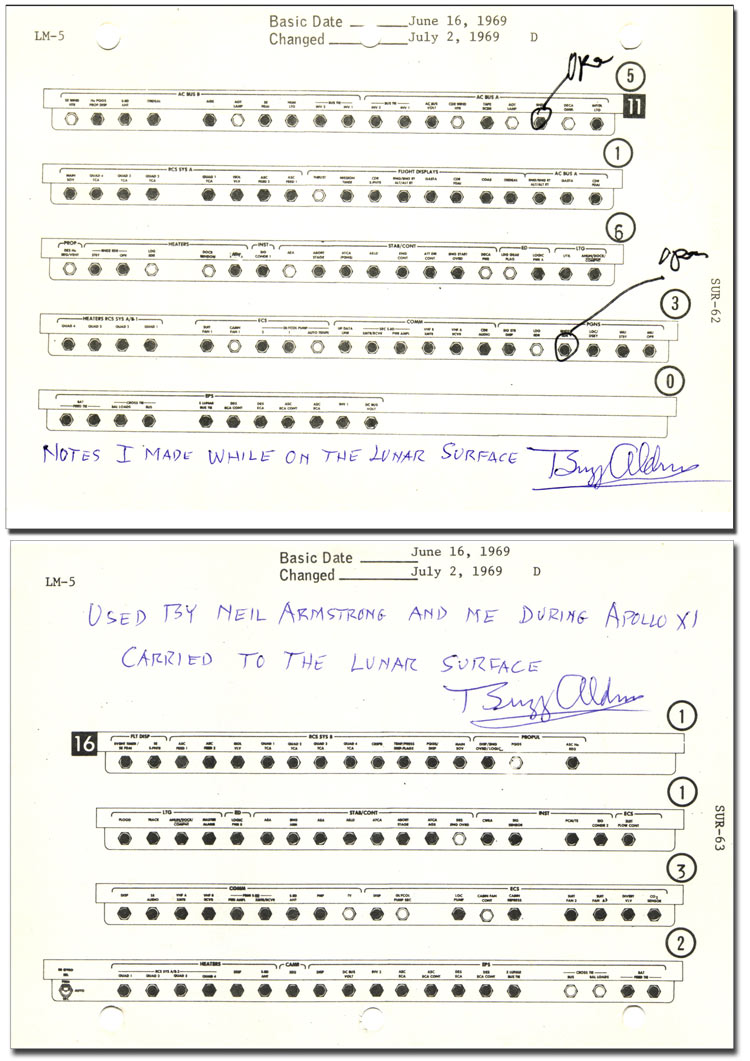 Actual Recording of THIS Ground to Spacecraft Communication